Designer Sunglasses
Best Sunglasses in Albuquerque / Solarius Spa
Your Personality Has Many Facets. We Offer You An Unmistakeable Finish.

You are inimitable, extraordinary, a frontrunner. If you want to keep up with the times, your style must be timeless.
You are unashamedly you, not a billboard for brands.  With that understanding we have acquired exclusive creations that are themselves rare and distinctive.
Our stylists are experts in eye wear fitting with a current knowing of the latest vogues to keep you fresh and relevant. Allow us the opportunity to fit you with a frame that credits you and your lifestyle for a look that is only you.
The Albuquerque sunglasses market offers highly saturated product lines found just about everywhere.  Solarius presents exclusive brands separate from those found at Sunglass Hut, mall kiosks and department stores. Many of our sunglasses are limited editions and all them are of limited production. If you are looking for sunglasses in Albuquerque or in New Mexico, Solarius is your private source for exclusive sunglass collections.
Current Collections:
Maybach Sunglasses exclusively at Solarius. With Solarius' expert stylists, you are sure to find the perfect Maybach Eyewear in Albuquerque for your unique face and lifestyle.  The various models which make up the new Maybach Eyewear collection offer character and irresistible style. As with the distinguished interior appointments in the Maybach luxury saloons, only the highest-quality materials are used to create the luxury eyewear. These include fine wood, leather and natural horn, as well as titanium and 18K gold. Maybach Eyewear is at the peak of the Luxury Eyewear world. Maybach at Solarius, Albuquerque, New Mexico.
Linda Farrow Luxe Sunglasses exclusively at Solarius. With Solarius' expert stylists, you are sure to find the perfect Linda Farrow Luxe Eyewear in Albuquerque for your unique face and lifestyle.  When Linda Farrow launched her namesake eyewear collection in 1970, the number of designers who regarded sunglasses as anything more than a merely utilitarian accessory probably could have fit inside a Mayfair boutique. Attitudes have changed since then, but Farrow's focus on creating ultra-fashionable sunglasses has not. With Farrow's son, Simon Jablon, at the helm, this London-based label continues to produce luxury sunglasses and optical frames that run the gamut from refined and traditional to austere and avant-garde. The Linda Farrow Luxe collection offers frames to fit every face shape and taste: oversize rectangular shades and classic cat eyes for traditionalists, flamboyant black wayfarers covered in snakeskin (the Luxe 38) for trendsetters, even classic aviators with 24-karat gold-plated lenses for diehard eyewear adventurists. Through Luxe and its frequent collaborations with high-end designers and fashion houses (Dries van Noten, Jeremy Scott, and the Row, to name just a few), Linda Farrow remains at the forefront of eyewear design. Linda Farrow Luxe at Solarius, Albuquerque, New Mexico.
Dita sunglasses exclusively at Solarius. With Solarius' expert stylists, you are sure to find the perfect Dita Eyewear in Albuquerque for your unique face and lifestyle. The story of Dita Eyewear is really the story of life long friends, Jeff Solorio and John Juniper co-founders of Dita and the driving forces behind Dita's celebrated designs. Jeff and John have been friends since grade school and share a common passion for photography and design. Together they were inspired to capture their passions not just on film but in eyewear as well, thus creating the first collection of Dita frames in 1996.
With their natural affinity for design, they came up with a plan to introduce stylish eyewear inspired by vintage frames from the 50′s through the 80′s. Utilizing modern materials and shapes, Dita's designs distinguish themselves with quality, look and fit. Jeff and John envisioned Dita as an alternative to label branded eyewear. Dita's logo details are intentionally subtle so that the frame itself defines the look rather than the logo. This allows the design of the frame to complement features of the wearer and contribute to their overall style.
Dita's design studio and world headquarters are located in Los Angeles, California. All Dita frames are hand made in Japan and use only the highest quality materials: titanium, 18K gold, white gold and the finest Japanese zyl acetates. Dita's quality and attention to detail to each frame is unmatched. Simply holding a pair of Dita's may seduce you for life.
Their coveted vintage-inspired frames have quickly become the IT accessory for the high-powered fashion elite and celebrity A-List. Dita has built up an impressive celebrity clientele including Brad Pitt, Mary Kate and Ashley Olsen, Jessica Simpson, Penelope Cruz, Kate Hudson, Lenny Kravitz, Eva Mendez and Jamie Fox, to name just a few.
Over the years Dita has also grown to international acclaim and, in turn, Jeff and John have earned the status of being some of the worlds most influential eyewear designers. The Dita brand has established itself as long lasting and committed to producing premium luxury products. Dita chooses to be exclusive, avoiding extensive advertising campaigns, superstar endorsement deals or sales to mass merchants. Solely for those who seek the finest quality, and dare to wear them, Dita will remain a brand that is highly sought after. Dita Eyewear at Solarius, Albuquerque, New Mexico.
Thom Browne sunglasses exclusively at Solarius. With Solarius' expert stylists, you are sure to find the perfect Thome Brown Eyewear in Albuquerque for your unique face and lifestyle. Thom Browne is an American Fashion Designer. He is the founder and head of design for Thom Browne, a New York City based menswear and womens-wear brand. Browne debuted his womens-wear collection in the early 2000s. Browne grew up in Allentown, Pennsylvania, where he graduated from William Allen High School. He then attended the University of Notre Dame, where he received a degree in economics. Following an attempt at acting in Los Angeles, Browne moved to New York City in 1997 for a job as a salesman in Giorgio Armani's showroom. Browne was picked up by Club Monaco, a brand of the Polo Ralph Lauren Corporation, to lead its creative development team. He worked with the US-American fashion designer Ralph Lauren. Browne spent several years at Club Monaco leading its design department before launching his own label.
Since its début in 2001, the Thom Browne collection has extended into a more complete menswear line with dress shirts, sweaters, ties, underwear, and accessories. Thom Browne can be purchased at avant-garde and luxury retailers around the world and at the flagship store on Hudson Street in New York City, New York.

Browne was named the Council of Fashion Designers of America (CFDA) Menswear Designer of the Year in March 2006 and named the GQ Designer of the Year in November 2008. Thom Brown Eyewear at Solarius, Albuquerque, New Mexico.
With Solarius' expert stylists, you are sure to find the perfect BARTON PERREIRA in Albuquerque for your unique face and lifestyle. Visionaries in art, architecture, and music, have always been a source of influence for designer Patty Perreira when creating each new Barton Perreira Collection. For Spring/Summer 2015, she looked close to home, literally, for inspiration. Her home in Venice Beach is an impressive industrial building on Abbot Kinney filled with furniture and art that she has collected over the years from pioneers in the industry such as Arne Jacobsen and Eero Saarinen. It's designs like theirs and other visionaries like Elsa Schiaparelli and Edith Heath that have transcended time, that she salutes in the latest collection of sunglasses and opticals. Perreira's love of the unexpected, which defines much of the mid-century furniture and architecture she prizes, can be seen in the details of every frame of the collection. The Wexler, for example, features a combination of metal and zyl plastic, to create the feel of an aviator meets Clubmaster. While traditionally a masculine frame, she takes the Clubmaster a step further with the Camden, a feminine version with a cat-eye style. Every detail throughout the collection is thought out to make it more interesting. Consider the craft that goes into beveling the plastic of the Hopper to give it dimension through contouring and curvature; or the enamel painting around the eye wire on the Hawkeye; like a true artist, she is creating texture to add dimension. Her mission when designing is to create pieces that people want to keep forever, like the artists she reveres. The Finn, for example, is an elegant eyeglass named for Juhl Finn, an architect and designer who designed 60 years ago but whose furniture remains just as relevant today. The Frey, a round, plastic optic with a clip-on shade, is named for the architect Albert Frey whose designs are greatly responsible for creating Palm Springs' look. Perreira often spends time there and the collection reflects that, offering classic style with a futuristic flair. In response to the unending demand from fans, Barton Perreira is reissuing an original best seller, Breed Love. The Breed Love is a titanium aviator that features a leather top bar with snake texture whose strength and durability will stand the test of time, named for the five-time land speed world record holder.
Handmade in Japan using only the finest materials, BARTON PERREIRA's eyewear is distinctive in design, precision, and fit with a refined aesthetic and one-of-a-kind finishings. Function will always be an integral aspect of what sets BARTON PERREIRA apart as well: the craftsmanship combined with the materials used provide the highest quality lenses, lightest feeling frames, and most precise fit. With a carefree and classic look, BARTON PERREIRA features pieces that capture iconic moments made relevant for the here and now. Dedicated to pure luxury, BARTON PERREIRA redefines style and elegance. BARTON PERREIRA Albuquerque, exclusively at Solarius.
With Solarius' expert stylists, you are sure to find the perfect Mykita Eyewear in Albuquerque for your unique face and lifestyle. Mykita is a young Berlin based company catering to the global demand for stylish top-quality eyeglasses. The creative core comprises Philipp Haffmans and Harald Gottschling, two of the eyewear worlds' most innovative designers. The duo demonstrate their extraordinary innovatory skills and a precious knack for sophisticated and sensitive styling. The unique form vocabulary of Philipp Haffmans and Harald Gottsching has made the designer duo a hot name in the luxury eyewear sector. Haffman's trademark style draws heavily on natural sources of inspiration, while Gottschling takes his contouring cues from the latest developments in industrial design, in particular from aerodynamic and automotive styling. What distinguishes this pioneering team's approach to design is their belief in the compatibility of technical innovation and classic elegance.Take a look at the beautiful Mykita Eyewear collection we have to offer you exclusively at Solarius.
With Solarius' expert stylists, you are sure to find the perfect Celine Eyewear in Albuquerque for your unique face and lifestyle. Influential British designer Phoebe Philo revived the wardrobe of the modern woman when she took the reigns of French fashion house Celine in 2008. Her contemporary minimalism  and pared down luxuriance continue to set the trends at fashion week. With the same cleanliness, strict colour palette and supreme quality Celine sunglasses are as coveted as the clothes. Contemporary takes on timeless vintage shapes are handcrafted in acetate and accented with sleek metal. The fashion packs' It-sunglass, these frames bring an instant stamp of Celine's brand of polished cool to any outfit or occasion. Celine sunglasses exclusively at Solarius.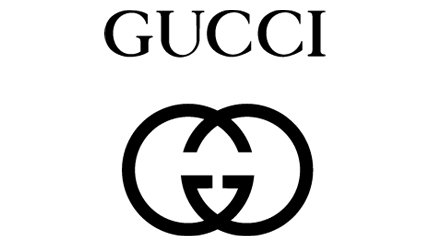 [I enjoy] the Solarius 'attitude' that envelopes the entire experience, from the moment I enter the spa to parting at the completion of my treatments! The 'attitude' that the time spent in Solarius is to be enjoyed, promote relaxation, and generate a total feeling of well being – mental and physical.~Lynn Rupp